Think AI bags IAMCP P2P 2023 Awards It is with great pride that we announce Think AI Corporation and I.T. Responsive are both named as finalist awardees in the Solutions category of the 2023 IAMCP AMERICAS P2P Awards, recognizing excellence in partnering and as a solutions provider. Out of thousands of global entries, we were among the very few chosen and honored by an international panel of judges.   
As the world's largest independent community of Microsoft partners, IAMCP awards those showing exceptional dedication to collaboration. Think AI and I.T. Responsive, embodied this and built a strong partnership to enhance the breadth and depth of our solutions and do business smarter to make a real impact on our client's businesses. We are delighted to receive this recognition from the IAMCP and are proud to be part of such a thriving community of Microsoft partners. This award is a true testament to our team's collective efforts.
We extend a heartfelt thank you to every team member at Think AI. It is their hard work, dedication, and commitment to excellence that has made this achievement possible. A big kudos for your valuable contribution to our company's success and for embodying our values of partnership, innovation, and customer-centricity, and to IAMCP for the opportunity to showcase our capability on a global stage.
"In a global community that thrives on partnering, receiving this award is an impressive accomplishment." – Paul Solski, the International P2P Committee Chair
We will definitely keep pushing the boundaries of what's possible for our dear clients!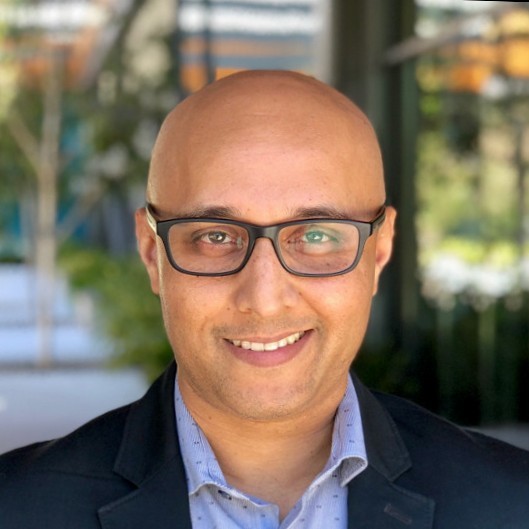 Manish works primarily with implementing cutting-edge technology for thought leaders who can envision moving their company into the future of business. These technologies include application of Artificial Intelligence, chatbots, Business Intelligence, and Data Analytics through Power BI. He is your ideal partner to guide you through a complex technology transition in your business.
President of International Association of Microsoft Channel Partners (IAMCP) SoCal
Strong focus on customer service with a history of A++ client satisfaction
Awarded the 2019 IAMCP SoCal Partner Choice Award
Awarded the ABAOC 2019 Presidential Award of the year