Your Technology Keynote
Manish works primarily with implementing cutting-edge technology for thought leaders who can envision moving their company into the future of business. These technologies include application of Artificial Intelligence, chatbots, Business Intelligence, and Data Analytics through Power BI. 
Manish is your ideal partner to guide you through a complex technology transition in your business, and shares his vast expertise at conferences, company meetings, leadership events, and on podcasts, interviews and webinars.
Manish offers a unique blend of technical, managerial and strategic knowledge and presents his expertise in ways that are both easy to understand and comprehensive.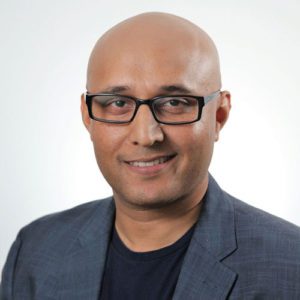 President of International Association of Microsoft Channel Partners (IAMCP) SoCal

Strong focus on customer service with a history of A++ client satisfaction

Awarded the 2019 IAMCP SoCal Partner Choice Award

Awarded the ABAOC 2019 Presidential Award of the year

You can follow Manish Bhardia on twitter at @bhardia
Presentation Topics
Using Artificial Intelligence and Conversational AI for SMBs
Learn how Chatbots and Artificial Intelligence can improve your business
Experience Microsoft Teams, Azure and Power BI
Video Conferencing
Teams and SharePoint Workflows
Task Management
Security Management
System Adoption
Establishing a Unified Way Of Doing Things
Collaboration
Employee Training and Knowledge Transfer
Working Remotely
Microsoft Tools for Teamwork
Project Setup and Tracking
Bring decades of experience and knowledge to your next company meeting or industry event. All topics can also be run as a virtual webinar. 
October 24, 2019 – Manish speaking on stage with Gavriella Schuster, Worldwide Corporate Vice President, Microsoft:
October 4, 2019 – Manish presenting the top 5 items Business Owners want in an Enterprise Productivity system to his podcast audience