Healthcare Solutions for
a Bright Digital Future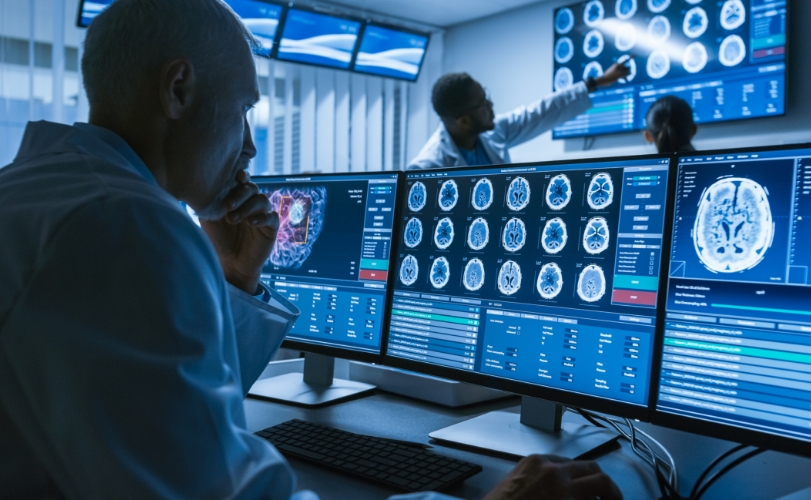 Think AI's Vision for Digital
Transformation in Healthcare
The world of healthcare is in perpetual motion, constantly striving to enhance patient outcomes and operational efficiency. A pivotal catalyst in this evolution is the integration of innovative digital solutions. Enter Think AI, a beacon of technological advancement in the healthcare sector, driving the nexus of modern medicine and cutting-edge IT
Envisioning Next-Gen
Healthcare with Think AI
The modern-day healthcare landscape necessitates an agile, adaptive, and robust IT infrastructure. Think AI, with its vast repository of knowledge and specialized services, empowers healthcare institutions to navigate this digital transformation seamlessly. Let's dive deep into what makes Think AI the go-to partner for healthcare IT solutions: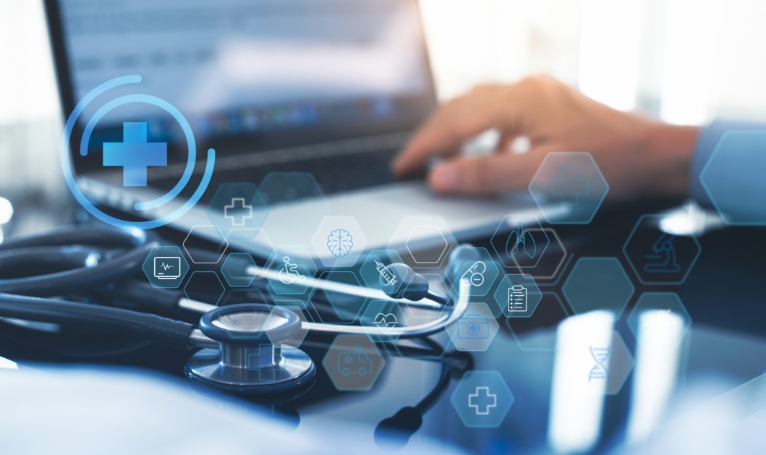 Holistic Technology Consultation
Our portfolio encompasses a spectrum of solutions, each tailored to resonate with the specific needs of our clients.
Future-Proof IT Strategies
Devised by industry veterans, our strategies are geared to elevate healthcare establishments to new heights.
Bespoke Tech Solution Crafting
We acknowledge the distinctiveness of each
healthcare facility and curate solutions that align with their unique requirements.
Assured Global Compliance
Our solutions are meticulously designed to be in sync with global healthcare standards, including HIPAA, GDPR, and GCC.
Beneficial Feasibility Analysis
We guarantee that our technology offerings
are both economical and results-driven.
A Necessity, Not a Choice
Revitalizing Legacy
Systems
We breathe new life into archaic systems, ensuring they align with contemporary requirements.
Think AI champions the cause of data
consolidation, paving the way for enhanced
access and data-driven decisions.
Uncompromised Security Standards
With cyber threats looming large, we prioritize
fortifying your IT setup, ensuring data safety and
up-to-date compliance.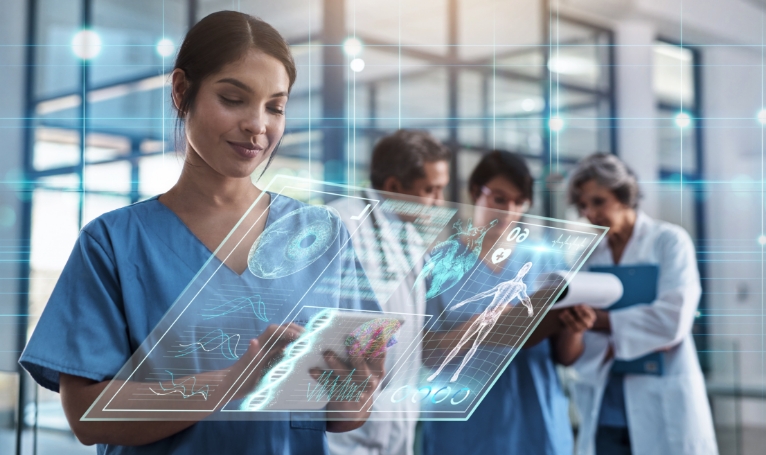 Harnessing the Cloud for Healthcare
Patient data security is paramount. Our cloud offerings are
crafted with this ethos at their core
Gradual and Strategic Cloud Shifts:
Our approach is systematic and phased, guaranteeing minimal disruptions
and optimal migrations.
Empowering Decision-Making
with Data Analytics
Outcome-Driven Analytics:
Glean insights from health results to spot trends and improve care.
Feedback Loop with Patient Data:
Dive into patient-generated data to enhance the care experience and
fine-tune services.
Operational and Financial Analytics:
Boost efficiency across the board, from equipment management
to fiscal planning.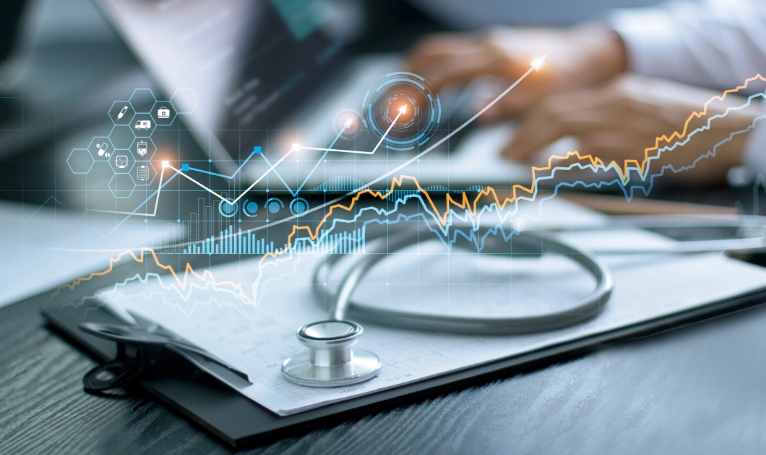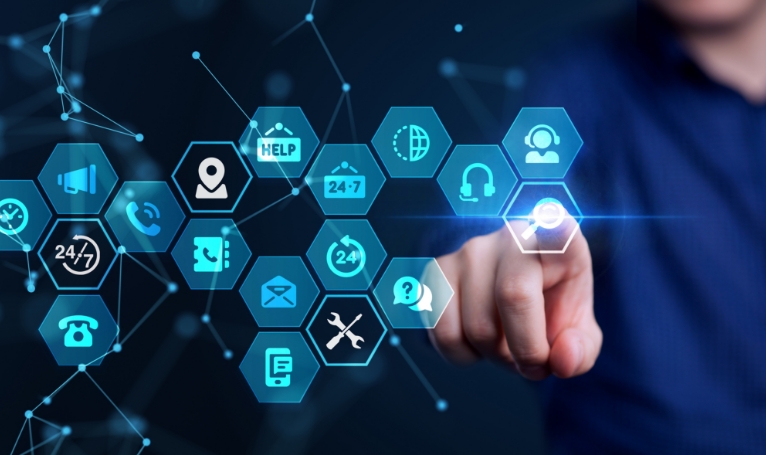 Round-the-Clock IT Support
Our support infrastructure spans multiple levels, catering to
diverse healthcare IT needs.
From monitoring to routine assessments, we ensure your IT systems function seamlessly.
Be a Vanguard in the Healthcare Digital Odyssey
The healthcare sector's digital metamorphosis is upon us. Think AI invites you to be a forerunner in this revolution. With our unparalleled fusion of technological prowess, unwavering compliance standards, and a keen grasp of healthcare nuances, we're poised to elevate your institution into the digital age's zenith. Engage with us and witness firsthand how we can reshape your healthcare IT horizon.