Chatbots are intelligent programs powered by artificial intelligence and machine learning capabilities. Chatbots are an integral part of the customer service industry due to their relevance in the automation of customer care. Almost every industry entity is using some or other type of chatbots to provide support to their customers.
There are several benefits of using chatbots for customer support. If you are a business owner, and still not using chatbots to handle customer service and support, here are four primary reasons to start using chatbots for your business:
Instant Response
Customer service chatbots provide instant responses to customer queries. They don't have to wait in a long queue and wait for several minutes for an agent. Till the time an agent is not available to attend to the customer queries, the chatbot can collect basic information, ask for the nature of their queries, and respond to them using pre-defined answers. The chatbot can also redirect customers to the correct department if they need to interact with a human agent.
Self-Service Ability
There are several tasks/ customer queries where your customers don't need to interact with a real agent. An intelligent chatbot can provide the self-service ability to your customers and help them get quick answers to their queries and perform routine tasks without letting them wait in queue for a human service agent to be available to attend them.
24/7 Availability
Having a 24/7 ready support team is an expensive affair. Therefore, several businesses limit their support hours. However, customer problems may not arise based on the support hours, they might face a problem or have a query any time of the day (or night), or during the holiday. Implementation of AI chatbots in customer service makes your company's support available for customers round the clock without burning a hole in your company's budget.
Cost-Effectiveness
Chatbots directly help in reducing the cost incurred on a customer support team. By automating various routine tasks and being available round the clock to answer customer queries, chatbots reduce the need for more support people. In addition to this, chatbots also help in increasing the efficiency of the existing support team by reducing their workload and performing repetitive tasks.
These four benefits of using chatbots enhance the quality of your customer service and increase customer satisfaction and loyalty. So, if you have still not adopted the chatbots for your business, this is the right time for you.
Get in touch with our chatbot services expert and discuss your requirements. Think AI consultants will help you find the best business chatbot.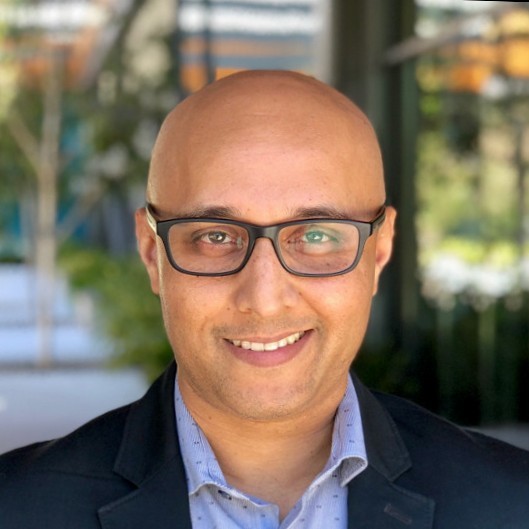 Manish works primarily with implementing cutting-edge technology for thought leaders who can envision moving their company into the future of business. These technologies include application of Artificial Intelligence, chatbots, Business Intelligence, and Data Analytics through Power BI. He is your ideal partner to guide you through a complex technology transition in your business.
President of International Association of Microsoft Channel Partners (IAMCP) SoCal
Strong focus on customer service with a history of A++ client satisfaction
Awarded the 2019 IAMCP SoCal Partner Choice Award
Awarded the ABAOC 2019 Presidential Award of the year