Manish Bhardia, President of Think AI Corporation (Think AI), an Irvine-based company known for "software development for thought leaders only," joined Gavriella Schuster, Worldwide Corporate Vice President, Microsoft, and three other Microsoft Partners, for a panel discussion where he highlighted Think AI services. The panel took place during a keynote by Schuster, at the IAMCP SoCal 10th Anniversary Celebration and Conference.
Schuster's keynote panel offered Bhardia and the Microsoft Partners an exchange about the technology successes of their companies.
Bhardia highlighted the technology and Think AI services that bridge the gap between data and artificial intelligence for small businesses, as well as its focus on healthcare manufacturers. He also shared a partnering and customer success story that resulted from a referral from a fellow Microsoft Partner who is also member of IAMCP SoCal. A short video of the discussion can be seen online: https://vimeo.com/373800201
The IAMCP SoCal 10th Anniversary Celebration and Conference was held to celebrate a decade of connecting, learning and growing throughout the network of nearly 200 members in Southern California. IAMCP SoCal is the largest chapter of the International Association of Microsoft Channel Partners (IAMCP), which represents the best of breed partners from around the globe.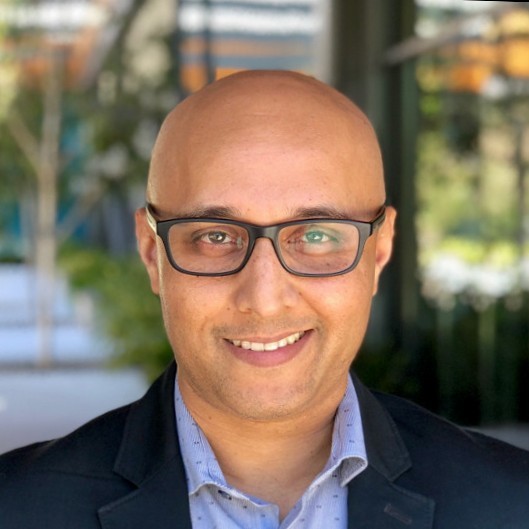 Manish works primarily with implementing cutting-edge technology for thought leaders who can envision moving their company into the future of business. These technologies include application of Artificial Intelligence, chatbots, Business Intelligence, and Data Analytics through Power BI. He is your ideal partner to guide you through a complex technology transition in your business.
President of International Association of Microsoft Channel Partners (IAMCP) SoCal
Strong focus on customer service with a history of A++ client satisfaction
Awarded the 2019 IAMCP SoCal Partner Choice Award
Awarded the ABAOC 2019 Presidential Award of the year