Microsoft CEO, Satya Nadella, opened his keynote at Microsoft Ignite 2019, by thanking the developer community for their efforts to 'build tech capability in organizations across the world' and highlighted the "tech-intensity formula."
Satya gave viewers a look at what the number of connected devices and data will look like 6-11 years from now: An expected 50 billion connected devices and 175 zettabytes of data.
It is Azure that can carry this magnitude of computing and Satya showed us the future with the exciting announcements of Azure Arc and Azure Synapse. These two new forces are set to open up a new era of hybrid computing.
With Azure Arc, we will have multi-cloud, multi-edge and the capability for deployment, support and managed data services – anywhere.
When it comes to analytics workloads, Satya told us that Azure Synapse will combine data warehousing and big data analytics.
We were wowed by the innovation of data storage in a piece of glass, as shown in the Microsoft research project, Project Silica.
Azure Quantum was the third new force Satya announced, that will take on quantum computing. He shared that there will potentially be over 500 million business applications in four years and there are currently 2.5 million "citizen developers" using Power Platform to build apps. Power Automate and Power Virtual Agents were later announced.
Project Cortex is an amazing new Microsoft development that offers the ability to convert data from our own organizations into knowledge with the power of Bing and Edge.
So how does what we do at Think AI, align with Microsoft and Satya Nadella's Vision?
Empowerment
At Think AI, we feel empowered to bring the best technology solutions for the thought leaders we work with. We take pride in building custom software solutions that empower your team to the fullest.
Building Trust
At Think AI, we build trust within our team, our partners, and our clients, to allow for boundless possibilities as we work together. Our relationships help build the technology solutions your business needs to be successful.
Business App Innovation
Whether it is through chatbots or other technology, Think AI strives to be just as innovative in building custom business applications for our clients.
Knowledge
We can bring out the best in your company by helping you translate your everyday duties into the most powerful insights – giving you the utmost knowledge about your organization.
At Think AI, we are more than driven to use Microsoft's latest technologies to meet the complexities of your business. Our results will set your company apart.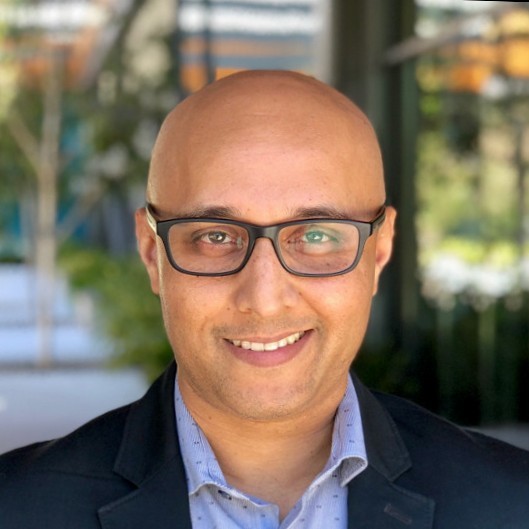 Manish works primarily with implementing cutting-edge technology for thought leaders who can envision moving their company into the future of business. These technologies include application of Artificial Intelligence, chatbots, Business Intelligence, and Data Analytics through Power BI. He is your ideal partner to guide you through a complex technology transition in your business.
President of International Association of Microsoft Channel Partners (IAMCP) SoCal
Strong focus on customer service with a history of A++ client satisfaction
Awarded the 2019 IAMCP SoCal Partner Choice Award
Awarded the ABAOC 2019 Presidential Award of the year