Manish Bhardia from Think AI summarizes his trip to Las Vegas for Microsoft Inspire 2019. He was representing Think AI at the event from July 14 to July 19th, during which Microsoft communicated the four areas which they will be focused on for the next year, and which they expect their partners to focus on as well:
Office 365 and Teams' applications for collaboration
Dynamic 365 business applications and power apps
Infrastructure, including Azure infrastructure
Data and AI
This is fantastic news, as Think AI is already at the forefront of the push for more advancement into the areas of data and AI and will welcome more awareness and support in our efforts from Microsoft.
Another interesting highlight Manish shared was a use case for the Teams collaboration application. In the use case, an Australian university had five hundred students use Teams and chat BOTs to ensure that all communication flowed easily between students and teachers and nothing fells through the cracks. The test was a huge success, and is a great example of the kind of technology solutions we are looking to help our clients with.
We are looking forward to developing partnerships in order to continuously enhance our offering, and looking forward to helping new clients solve their unique technology challenges.
We are excited to share additional insights in future posts. Thank you for reading.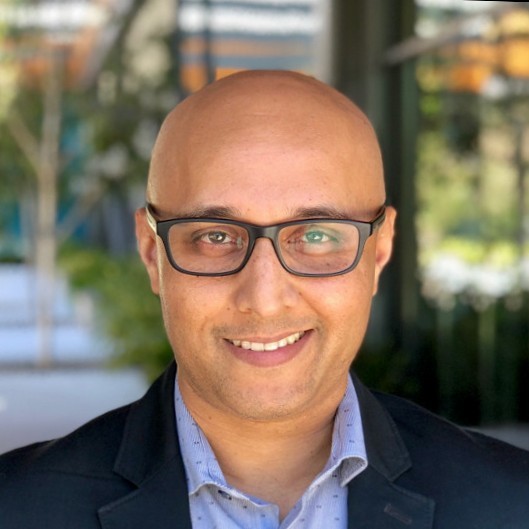 Manish works primarily with implementing cutting-edge technology for thought leaders who can envision moving their company into the future of business. These technologies include application of Artificial Intelligence, chatbots, Business Intelligence, and Data Analytics through Power BI. He is your ideal partner to guide you through a complex technology transition in your business.
President of International Association of Microsoft Channel Partners (IAMCP) SoCal
Strong focus on customer service with a history of A++ client satisfaction
Awarded the 2019 IAMCP SoCal Partner Choice Award
Awarded the ABAOC 2019 Presidential Award of the year