In Office 365, there are multiple options for storing files, like personal OneDrive, also called OneDrive, OneDrive for Business, SharePoint, and Teams. Check below for the differences between these 4 options.
Microsoft OneDrive: Microsoft OverDrive: If you are working in a corporate environment, this is not the ideal storage option. OneDrive is intended specifically for your home PC and your personal files. Some companies will allow the use of OneDrive in the office, and while that does not cause any harm, it is best to think about OneDrive for your personal files, such as your photos, family documents, or personal documents which you don't want to share with others, especially in a business setting.
Microsoft SharePoint: SharePoint is an enterprise tool made for securely sharing files within departments and teams, and across different departments. If you will need to share your file at any point, think SharePoint. In addition to the easy sharing capabilities, there is a sync button in SharePoint which will sync the files to your OneDrive for Business. It is always recommended to use OneDrive for Business whenever you need to synchronize SharePoint files to your local device.
Microsoft OneDrive for Business: This can be used to store document such as a report you are not sharing with your team, or across multiple teams. You can store OneDrive for business files intended for individual use, up to one terabyte per person. Note that SharePoint limits are decided by your company's tenant limit, however, OneDrive for business has a one terabyte per person limit by default.
Microsoft Teams: Teams is immensely powerful as it allows you to chat with your team, hold meeting calls, collaborate, and co-author documents, all in one place. You can easily include files in ongoing conversations, and even tag the file for co-authoring. Teams is ideal to use for the more cohesive, quick online collaboration and is highly recommended.
Reach out to Manish directly at [email protected] if you have any questions, to learn more about any of these technologies and how to implement them effectively in your organization.
#sharepoint #intranet #productivity #collaboration #teams #onedrive #onedriveforbusiness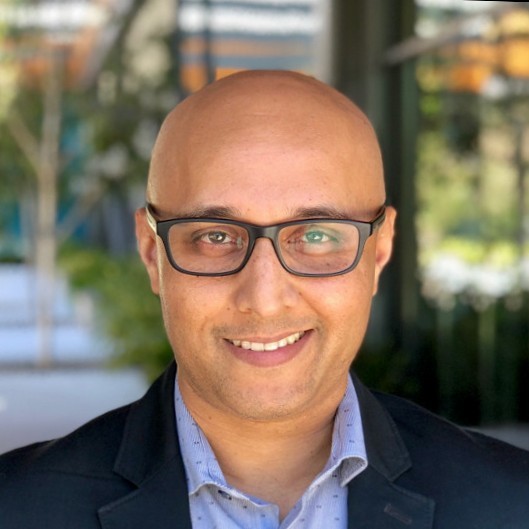 Manish works primarily with implementing cutting-edge technology for thought leaders who can envision moving their company into the future of business. These technologies include application of Artificial Intelligence, chatbots, Business Intelligence, and Data Analytics through Power BI. He is your ideal partner to guide you through a complex technology transition in your business.
President of International Association of Microsoft Channel Partners (IAMCP) SoCal
Strong focus on customer service with a history of A++ client satisfaction
Awarded the 2019 IAMCP SoCal Partner Choice Award
Awarded the ABAOC 2019 Presidential Award of the year