Like never before, chatbot services are revolutionizing the customer interaction space. Yes, patience is a virtue, but not all of us are blessed with it. Imagine having to wait several hours, on a seemingly unending queue, before speaking to a customer care representative. The behavioral dynamics of humans have been metered, and inferences show that technological advances are the cause.
As our patience wanes, businesses are in search of quick solutions to speed up processes. And they have every reason to do so. For instance, most customers expect their queries to be answered within an hour. Assuming that the business receives fifty of such questions every minute, it is humanly impossible to give quick replies to everyone, except, of course, if there was a medium that could grant instant gratification like chatbots.
Facebook's acquisition of Ozlo, an AI startup, in 2017, redefined business trends automatically. What was seen, after the transaction, was a fast-paced Facebook where users enjoyed speedy and smoother interaction with brands on the platform. Similarly, Google followed suit by recruiting a chatbot services startup in San Francisco to become part of the growing community of AI adopters. If trends are to be believed, Google and Facebook's acquisitions will influence more businesses to adopt customer service AI chatbots in the future, bringing investment predictions to approximately $1.23 billion in the next five years.
Why You Need Chatbot Services
To provide you with fast answers in nanoseconds, chatbots are programmed to sift chunks of data. Therefore, for routine jobs that require basic tasks and questions, they are perfect. Consequently, the game-changer is the unique opportunity to be in an ongoing process of work and to support companies from quality and productivity. Chatbots, for example, reduce duplication in a customer engagement network without pleading for a raise.
In the meantime, if your company already spends enormous resources on customer support, acquiring AI chatbots or chatbots for customer service will minimize operating costs, boost sales funnels, and promote smooth customer engagement. Chatbots can enhance response times, enhance customer service, automate online transactions, and provide better communication more specifically.
The big picture, indeed, is that a new period of successful customer support will be ushered in by chatbot overlords.
Maybe you're wondering how more successful business practices could be launched by a few AI chatbots. This is how:
Better contact with customers
Will you like to get to know your customers better? The common challenge of delivering spotless customer care service is faced by many organizations. Enter chatbots, automated customer support. To create a personalized experience for them, think of a system that pools data about an individual customer, especially their preferences. As such, to plan your customer service, you can use these comprehensive observations and studies. Chatbots for customer service are critically designed to reduce talk time and have quicker solutions. Additionally, organizations have increased customer experience with these approaches over the years. You have no desire to be left out.
Round-the clock assistance for customers
It's probably time you embraced chatbots if your company still uses outdated conventional messaging channels such as phone calls, emails, or live chats. Customers nowadays expect immediate responses from firms, and conventional instruments are losing their appeal. Even during off-business hours, as questions pile up in large numbers, no one wants to wait many hours until they are attended to, and the workers enjoy a well-deserved break. Still, nobody cares. Some clients are quick to discredit a 'slow' brand, prompting them to look for 'more effective' rivals. And a lack of AI chatbots is the contrast between your brand and the competitors.
They are available 24/7 and are capable of instant answers because chatbots do not sleep. Chatbots will provide helpful responses, regardless of how mundane the message is, thereby raising the chances of turning first-time visitors into active clients.
Everybody likes saving money
A shortcut to saving over 30 percent in customer service operations is the use of chatbots in your business process.
Chatbots are capable of answering and reducing response time to routine questions. A report by IBM indicates that 85% of consumer transactions now continue without human intervention since 2020. It is a win-win scenario to implement chatbots, reducing the expenses while benefiting from customer loyalty.
The correct agent gets the correct message
Automated chat systems allow human agents to enter into discussions and propose solutions. But chatbots are capable of doing even more! AI chatbots can designate the right department for relevant messages because they understand conversation contexts. For instance, hoteliers can more effectively handle booking-related queries as the chatbot transfers them to the reservation team. Customers are both satisfied and willing to return for more business, as an inherently efficient method.
Getting rid of the obstacles to language
Friction in communication is one of the greatest issues in customer interaction. From time to time, employees and clients experience communication gaps, and as it is impossible to have an all-knowing staff, chatbots will suffice. Implement a chatbot in your communication system instead of risking the loss of a possible client. By virtue, chatbots run on NLP (natural language processing) standards that allow them to easily understand different tones and languages.
Customer service chatbot stores different words and phrases related to customer problems during an active conversation with guests, which makes it easy to develop and increase the existing knowledge base. Eventually, to deliver selfless and precise customer service, chatbots tap into their vast knowledge stream. The self-learning feature of bots is powered by artificial intelligence and machine learning, making them capable of rough responses to queries for which they have not received training.
Numbers Do Not Lie
A detailed study by SurveyMonkey shows that, statistically, chatbots are winning. Gartner reported that since 2020, company owners and CEOs control 85% of their business without human intervention. It also implies that clients, in the absence of the human factor, can also control their relationship. In the same 2020 study, Oracle says that 80% of organizations have incorporated or integrated artificial intelligence into their activities. As more mainstream corporations tap into the current potential of the chatbot, the figures would then skyrocket.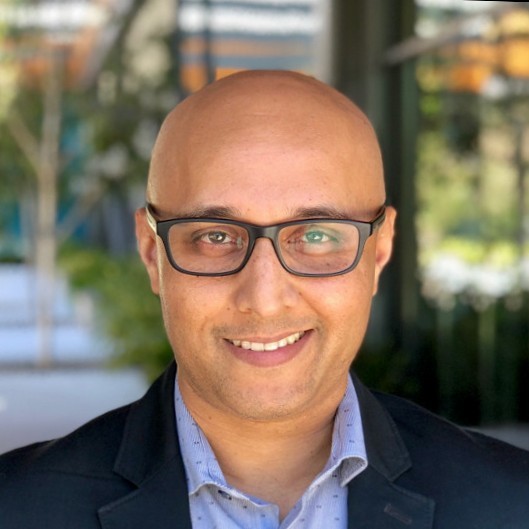 Manish works primarily with implementing cutting-edge technology for thought leaders who can envision moving their company into the future of business. These technologies include application of Artificial Intelligence, chatbots, Business Intelligence, and Data Analytics through Power BI. He is your ideal partner to guide you through a complex technology transition in your business.
President of International Association of Microsoft Channel Partners (IAMCP) SoCal
Strong focus on customer service with a history of A++ client satisfaction
Awarded the 2019 IAMCP SoCal Partner Choice Award
Awarded the ABAOC 2019 Presidential Award of the year