New technologies designed to simplify human-computer interaction have recently hit the market: chatbots or virtual assistants. In banking, chatbots and virtual assistants are some of the newest technologies that are designed to simplify human-computer interaction.
What is a chatbot?
A chatbot is an artificial intelligence (AI) program that can simulate a natural language conversation (or chat) with a user via messaging apps, blogs, mobile apps, or by phone.
Why are chatbots relevant?
One of the most advanced and promising expressions of interaction between humans and machines is also described as a chatbot. However, from a technical point of view, a chatbot reflects only the natural evolution of a Natural Language Processing (NLP) question answering device. One of the most popular examples of natural language processing used in the end-use applications of different businesses is to formulate answers to questions in natural language.
What are the uses of chatbots?
What is the true intention of chatbots, then? This question does not have a single, easy answer. The field of chatbots is dynamically evolving, and we have introduced all sorts of customized solutions. The aim is simply to establish contact with the customer and answer their queries.
The following fields, however, for the sake of simplicity, are simple examples in which bots can prove themselves:
Sales and Marketing
Customer Support
Notifications/ Customized reminders
Service purchasing and ordering (e.g. food)
Products Consulting: suggestions based on preferences
Entertainment Deals
What is the importance of chatbot?
Chatbot apps streamline communications between individuals and providers, improving the experience of customers. At the same time, they give businesses new opportunities by reducing the traditional cost of customer care to strengthen the process of customer interaction and operational performance.
A chatbot solution should be able to perform both of these tasks efficiently to be functional. Human support plays a key role here: Human involvement is essential in the setup, training, and optimization of the chatbot system, regardless of the type of approach and platform.
Which application will suit your business the best?
To build a chatbot, there are numerous approaches and tools that you can use. Some chatbot technologies are more suitable than others, depending on the use case you want to answer. The combination of various AI types, such as natural language processing, machine learning, and semantic comprehension, maybe the best choice to achieve the desired results.
We will send you an overview of the key chatbot applications in upcoming blogs so that based on your particular needs and desired objectives, you can identify which one suits you the most.
Bots are a solution that gives marketers many advantages. The obvious potential to be a quicker and cheaper customer service agent is worth noticing, but also the ability to draw new customers from businesses that spend a lot of time on the web using mobile devices (this category is constantly growing).
What's more, it's much easier to finalize mobile device purchases, thanks to bottlenecks, which have a positive effect on sales growth. In its development process, bots are still a novelty whose implementation can give you a distinct advantage over the competition.
To assess your chatbot needs and get the most appropriate solution, get in touch with the expert chatbot consultants at Think AI.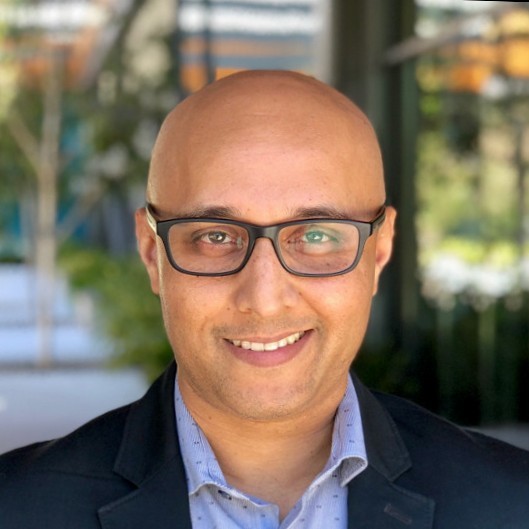 Manish works primarily with implementing cutting-edge technology for thought leaders who can envision moving their company into the future of business. These technologies include application of Artificial Intelligence, chatbots, Business Intelligence, and Data Analytics through Power BI. He is your ideal partner to guide you through a complex technology transition in your business.
President of International Association of Microsoft Channel Partners (IAMCP) SoCal
Strong focus on customer service with a history of A++ client satisfaction
Awarded the 2019 IAMCP SoCal Partner Choice Award
Awarded the ABAOC 2019 Presidential Award of the year