Let's look at a simple way to manage complex or multiple projects without dropping the ball.
Why we need a weekly recap
You really don't need weekly recaps if your projects are always on time, on budget and within scope. However it is extremely rare to have the perfect requirements, perfect team and perfect execution from day one.
Gone are the days when a team would have more time and resources available than budgeted. Without weekly meetings to keep everyone informed and on track, and with people are more distracted than ever, it is easy to fall into tasks slipping, scope increase, time delays and ultimately cost overage.
A Gartner survey suggested more than 50% of projects fail. With so much at risk for execution we need an effective and consistent way to handle project updates and accountability.
How to run weekly review meetings
The important thing here is to ensure that all team members are making their assigned updates to different systems in their own time. It's important for the entire team to follow a consistent system of documentation, communication and file storage, and be able to provide a succinct update to the rest of the team at the weekly meeting. Any action items and questions need to be prepared in advance and ready to share.
Below is the simple outline of how a smoothly run meeting should go:
0-5 minutes: Status Update – Highlight critical updates, tasks completed
5-15 minutes: Review decision register, open items, address issues
15-20 minutes: Review project plan for past week and upcoming week
20-29 minutes: confirm next actions and assignments
The key idea of meetings is to discuss possible solutions, decide action items, and make decisions in the meeting rather than trying to review status or start working on any action item. Work needs to be done outside of the meeting, decisions are the primary function of the meeting.
Get more productivity tips and information from the book Teamwork and Collaboration: How to select and use right productivity environment for you and your team.
Related post: The Case for Having Really Long Meetings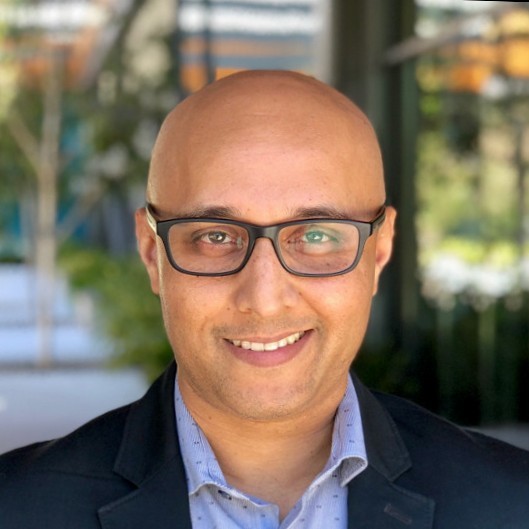 Manish works primarily with implementing cutting-edge technology for thought leaders who can envision moving their company into the future of business. These technologies include application of Artificial Intelligence, chatbots, Business Intelligence, and Data Analytics through Power BI. He is your ideal partner to guide you through a complex technology transition in your business.
President of International Association of Microsoft Channel Partners (IAMCP) SoCal
Strong focus on customer service with a history of A++ client satisfaction
Awarded the 2019 IAMCP SoCal Partner Choice Award
Awarded the ABAOC 2019 Presidential Award of the year